Prayer Hot Line
                        Instructions for prayer requests:

1. Click on "Sign In"

2. Enter your name

3. Enter your e-mail address if it is OK for others to contact you

4. Enter person's name with city & state where they reside

5. Comments: Enter your prayer request

6. Click "Submit" to enter your request  

      For Prayer Request:         To View Prayer Requests:

         Click "Sign In"                   "Click "View Entries"

This service is being provided to the members and friends of the Church of Christ, Wichita, KS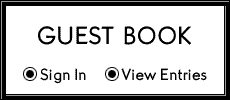 Make Prayer Requests Here

Think you've got it bad and need to be encouraged? Fallen down and can't get up? YES YOU CAN!! :-)

Congressman Forbes asks the questions "Did America ever consider itself a Judeo-Christian nation?" and "If America was once a Judeo-Christian nation, when did it cease to be?" on the floor of the US House.

May 6, 2009